Trials of Mana
Product description
Trials of Mana is a role-playing game developed and published by Square Enix.
The game is a remake of the original Trials of Mana (Seiken Densetsu 3), a cult classic title from the 90s, and a sequel to the recently remade Secrets of Mana.
In ToM, the player takes part in an amazing story involving heroes and villains in a faraway land.
The player is given control of a small party, comprised of the main character and two supports.
The remake updates the graphics to fully-rendered 3D and adds improves gameplay mechanics to meet the needs of contemporary players.
The early impression of ToM was mostly positive, with reviewers noting the amount of dedication the developers put into recreating the classic game for the new audience.
Classic gameplay formula in a 3D environment
The first thing to notice about the remake of the 1995 classic is the complete shift from top-down 2D to fully-rendered 3D.
The developers put a lot of effort into recreating the feel of the title, with its colorful characters and rich environments, which become even better looking after transitioning to 3D.
The gameplay mechanics have also evolved. The player controls the leader of a three-member party, with the remaining two providing support.
The story of the game will develop based on the members of the team chosen by the player.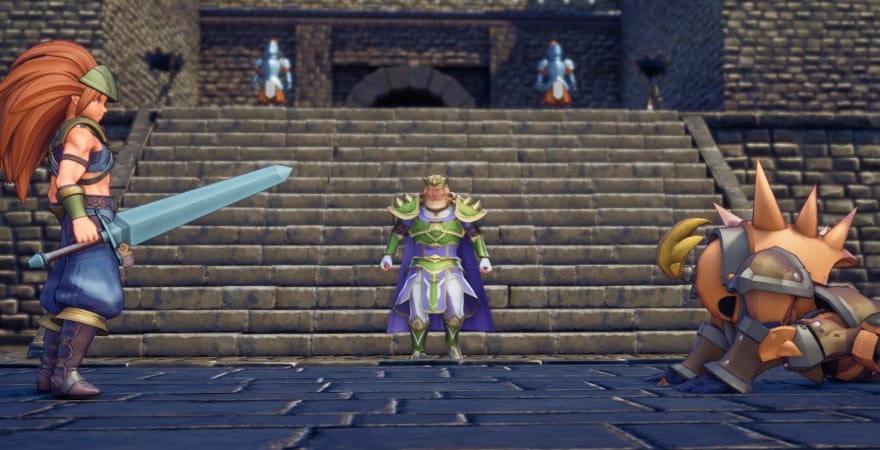 The player can travel across the game map and explore the environment for hidden items and other collectibles. Within the game world, the player will encounter various enemies.
Defeating them provides experience points, which can be used on leveling up the party members and learning new skills. The player can choose their party members out of six characters.
Duran, Kevin and Reisz are strong melee fighters. Hawk is a jack-of-all-trades of sorts. Angela and Charlotte are both proficient with magic – the former is a powerful sorceress, while the latter uses her magical talents as a healer.
Each character of the game can be allotted to a different class, based on their specific traits.
The story of heroes and the Goddess of Mana
Years ago, the land was threatened by Benevodons – terrible monsters born of chaos and darkness. The Goddess of Mana, the guardian of the realm created the Sword of Mana – a powerful weapon, which helped her seal the monsters in eight mana crystals.
Exhausted by the effort, the Goddess turned into a tree and fell into a deep slumber. Now, the evil rises again to free Benevodons. In the ensuing war, six heroes, bound by fate, will decide the fate of the world.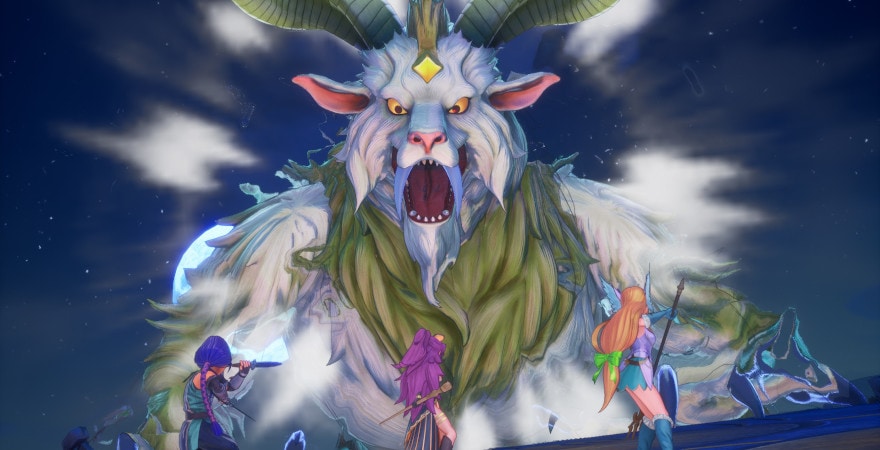 Reception
The initial reception of Trials of Mana was very positive. The reviewers who had the chance to play the demo singled out the #D graphics as the main selling point of the game.
The gameplay mechanics, including combat presented in the demo, were also praised. All in all, the remake of cult-classic Trials of Mana was considered an RPG worth waiting for.
Key features
Remake of a cult-classic role-playing, rendered fully in 3D
Choose one of six heroes and embark on an epic adventure
Level-up the class of your characters, gaining new skills
Explore the bustling world of Mana, filled with items to find and monsters to fight
Discover the story of the Goddess of Mana, and save the world from the great evil
Release date: 2020-04-24