Risk of Rain 2
Product description
Risk of Rain 2 is a roguelike third-person shooter game for PC, developed by Hopoo Games and published by Gearbox. It's a sequel to 2013's Risk of Rain. In the game, the player takes control of one of four characters – survivors of a crashed spaceship, who have to endure the harsh conditions of a planet inhabited by hostile creatures. The game was released in Early Access in March 2019 and received positive reviews from fans and critics, many of whom praised the distinct classes and enjoyable gameplay with a co-op option.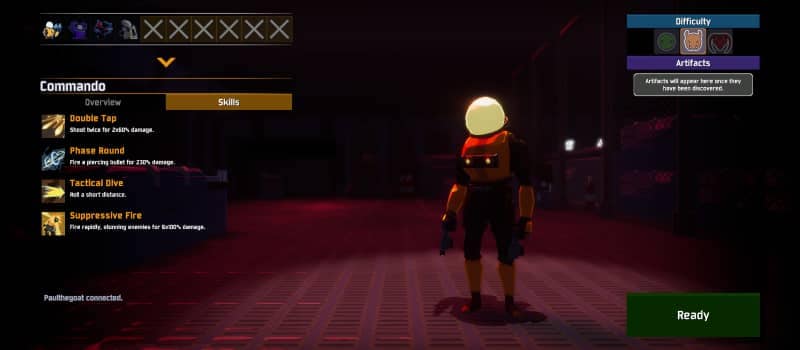 Gameplay
Unlike the first game in the series, which was basically a 2D scrolling shooter, Risk of Rain 2 is set in a fully three-dimensional environment. The player travels through the game locations on foot, exploring underground caves, lush jungles, and elevated plateaus as well as other areas. The locations player will visit in RoR 2 are filled with various obstacles, like treacherous canyons, pits of lava, etc. To get to a higher located places player can use a jetpack, which can also be helpful in the battle against certain enemies. Like in the previous game, the player will be able to collect items, with varied level of rarity, which will grant temporary passive boosts.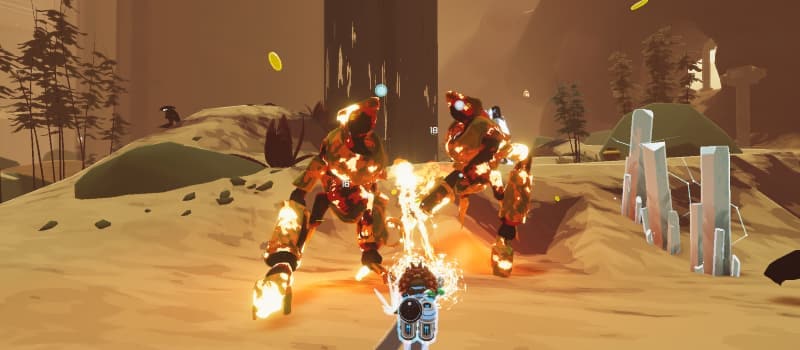 During the playthrough, the player will encounter native inhabitants of the planet. These dangerous monsters can prove to be a real test of skill and resourcefulness. The enemies in RoR 2 can be divided into two categories: normal monsters and bosses. Normal opponents range from tiny wisps to humanoid Lemurians and Imps to machine-like Contraptions and Stone Golems.  Each of the common monsters has a set amount of HP and damage, both of which are increased depending on their level. Boss monsters are significantly more resistant and deal more damage. All enemies also appear in the elite variants, which come in various types, e.g. fire and glacial.
Story and setting
You are marooned! Your spaceship crashed on an unknown planet. With no hope for rescue, you and other survivors decide to travel into the uncharted world and discover that surviving the crash was not the last of your ordeals. The planet inhabited by dangerous monsters is no place for the fainthearted. If you want to survive in hostile environments, you will have to take the fight to the beast that would love to have you for dinner. Using an array of weapons and items, blast your way through creatures big and small. Work together with your fellow survivors and maybe, just maybe, you will make it out of here alive.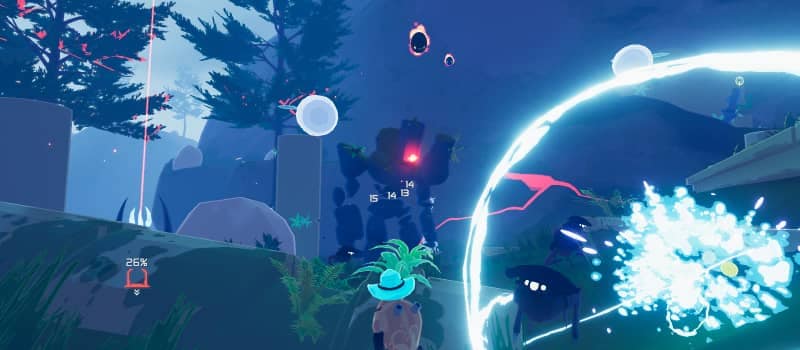 Initial reception
The early access version of Risk of Rain 2 released for PC in 2018 was met with a very warm initial response. Critics praised the varied environments, the differences between character classes and boss battles, which require skill, strategy and a strong build of items. The battles with common enemies and bosses were lauded for being fair in how particular enemies announced the attack through visual and sound cues.  Another pro mentioned by early reviews was the fact that randomization of item loot made the game more replayable. The list of accolades was capped with the graphical polish the game displayed in this early stage and just how much fun it was to play.
Key features
You survived! But now what? As a survivor of a crashed ship, you must travel across the unknown planet to find a way out
Who are you? Choose from one of several character classes and use their skills to survive.
Everything is out to get you! Monsters inhabiting the planet are not to be trifled with. Face creatures ranging from small sprites to towering bosses.
Survival of the fittest! Collect items and gold to upgrade your character and endure the hostile environment.
Team up! Join other players in the struggle against the monstrous creatures.
Release date: 2019-03-28
System requirements
Below are the minimum and recommended system specifications for Risk of Rain 2 Steam Key. Due to potential programming changes, the minimum system requirements for Risk of Rain 2 Steam Key may change over time.
Minimal requirements
Processor

Intel Core i3-6100 / AMD FX-8350

Graphics

GTX 580 / AMD HD 7870

Memory

4 GB RAM

Disk space

4 GB available space

System

Windows 7 or newer, 64-bit

Other

directx: Version 11
Recommended requirements
Processor

Intel Core i5-4670K / AMD Ryzen 5 1500X

Graphics

GTX 680 / AMD HD 7970

Memory

4 GB RAM

Disk space

4 GB available space

System

Windows 7 or newer, 64-bit