Overcooked 2 Steam Key
A sequel to Overcooked came out, this time bringing cooking to the whole new level, so go solo, or take three friends and play together in this colorful yet demanding cooking simulation video game. The kingdom needs you, as the Unbread army appeared in the lands and only you can defeat them with your cooking!
Gameplay
Your job is to prepare the orders to satisfy your customers by chopping the ingredients and cooperating with other chefs while avoiding obstacles to prepare food that is not only tasty but also served in the right order. Your team has to cooperate very well in order to satisfy the demanding customers in the shortest amount of time possible to gain the most points. What's even more interesting is that these are not the ordinary restaurants that you are going to cook in, with moving and collapsing floors as well as traps laid down on your way. Well, at least you will be able to tell your friends that you were cooking in a hot-air balloon, as this is one of the levels in this game.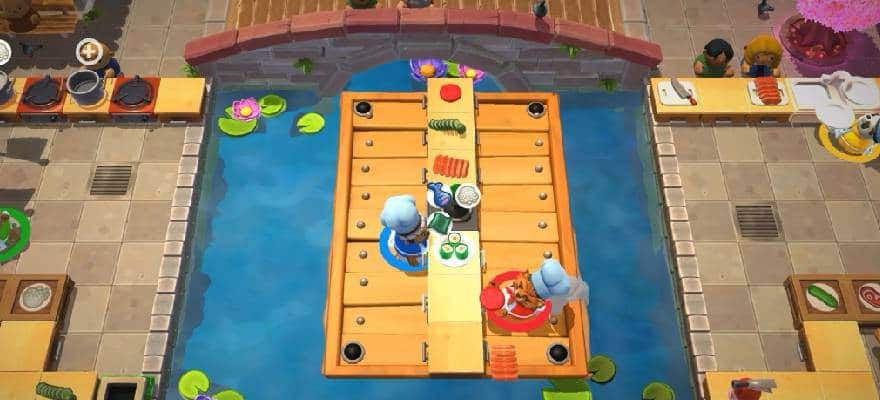 What's new?
Overcooked 2 adds quite a few new features and develops upon a number of the old ones to make the gameplay more interesting. Take a look at new restaurant themes, spanning from graveyards with Undead Bread to a flying balloon kitchen. The new kitchen mechanics such as portals, walkways, platforms or even whole segments floating around were also implemented so be prepared for more chaos than ever. When you travel through the level map you can uncover a number of hidden levels. Additionally, new recipes, new ingredients as well as new equipment and the new chefs arrive at the kitchen.
Play Solo or with others!
In contrast to the original Overcooked!, the sequel presents you with the option to play in multiplayer! This means that now you have the option to play not only solo, locally on the couch with your friends, but also online from anywhere, with anyone!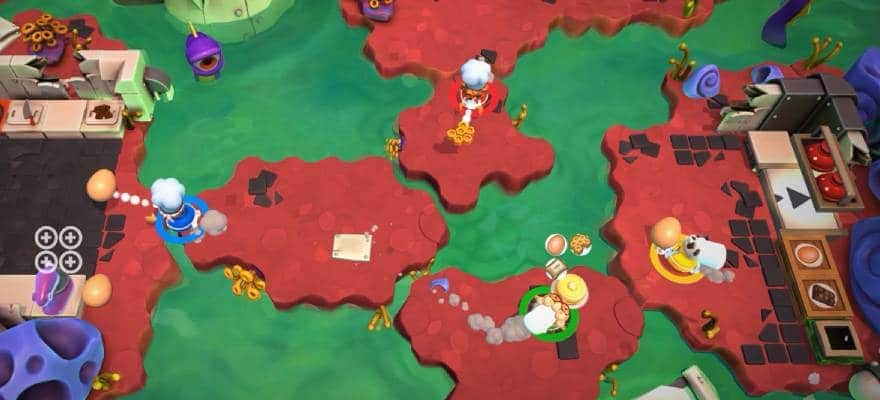 You can throw stuff
The new mechanic of throwing food, ingredients, and plates greatly changes the gameplay of the game, as now you don't need to go back and forth to carry everything to everyone, but now you can simply throw it anywhere you want. On some levels throwing may not be necessary, but the layouts of others make it impossible to beat them without some food juggling.
Reception
Overcooked 2 for PC met with a positive response and got high notes on various gaming platforms. Additionally, this game has been nominated to and won a number of awards.
Key features
Save the kingdom from the Unbread menace with your cooking skills;
Conquer all the levels in dynamically changing kitchens;
Play in a co-op up to 4 players, locally or online;
Prepare for new recopies and ingredients;
Use new game mechanics like throwing to cook more efficiently.
Release Date: 2018-08-07