Mortal Kombat 11
Product description
Mortal Kombat 11 is a 2.5D fighting PC game, developed by NetherRealm Studio. It's the eleventh main title in the Mortal Kombat series, known for its gore visuals, violence and brutal gameplay. MK 11 runs on Unreal Engine 3.
Gameplay
Mortal Kombat 11 retains many of the Mortal Kombat 10's gameplay mechanics, including Fatalities and Brutalities, brutally graphic finishing moves. Each character has a specific Fatality, which references their personality in some way.
Former action movie star Johnny Cage beats his opponents with a gilded figure of himself, gunslinger Erron Black uses his revolvers to riddle enemies with bullets, and so on.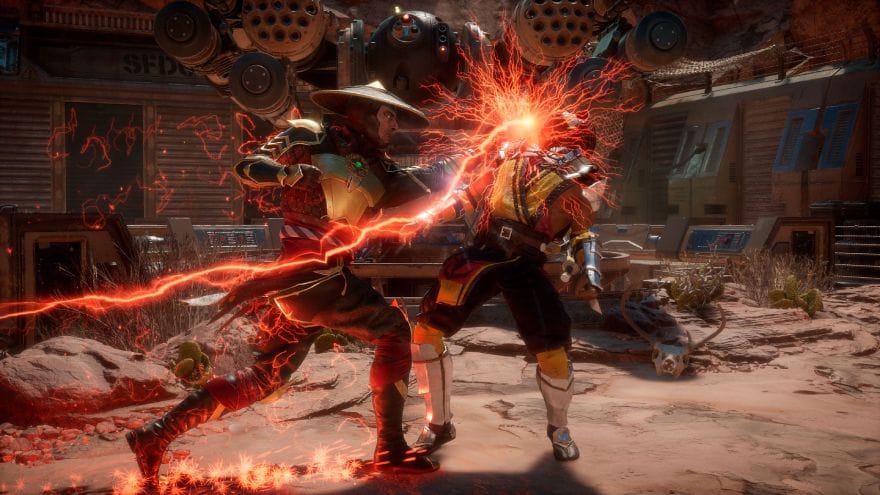 MK XI introduces several new features. One of them is Fatal Blow – a special move, which deals a huge amount of damage, however, it becomes available only after the player's health drops below 30%. Another new mechanic is Krushing Blow.
It acts similarly to the X-ray techniques from the previous game, where certain moves triggered the slow-motion effect and showed with graphic detail the damage done to the enemy's organs and bones. Krushing Blow can be used only once per a duel, so players should use it wisely. Flawless Block allows the player to counter after precisely timed block.
The game introduces Gear system, borrowed from Netherrealm Studio's Injustice 2. It allows for cosmetic changes to characters outfits. Variation system of Mortal Kombat X returns, allowing players to customize their fighter's moveset, by choosing from a predetermined list of variations.
Story and characters
The plot of Mortal Kombat 11 picks up after the events of X, when Cassie Cage defeated the renegade Elder God Shinnok. Raiden, the protector of Earthrealm, who has become corrupted by the power of Jinsei Chamber, tortures Shinnok and announces his goal to destroy enemies of Earth before they are able to strike.
Raiden's trespasses and Earthrealm's defiance anger Kronika, the Keeper of Time who decides to put an end to the plans of corrupted God of Thunder.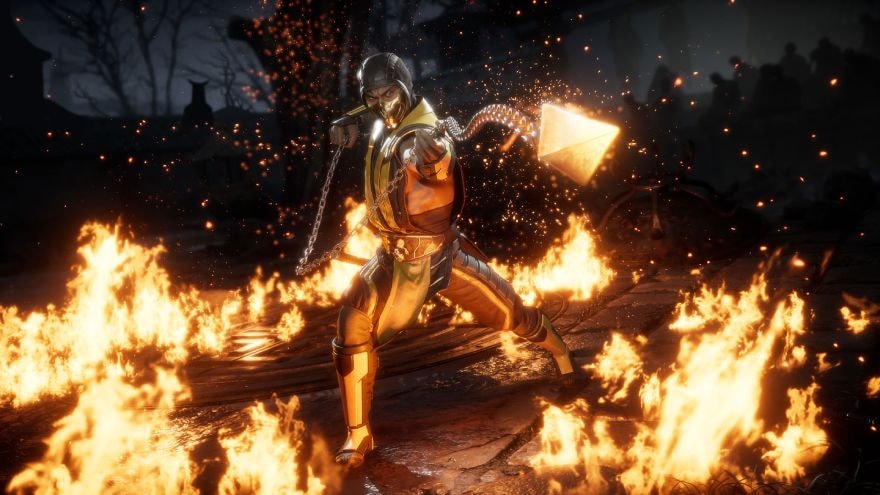 The character roster is full of returning heroes and newcomers alike and includes characters such as:
Geras – loyal servant to Kronika, the Keeper of Time. His powers allow him to manipulate time-flow and use it against his foes.
Cassie Cage – daughter of Johnny Cage and Sonya Blade, as well as Special Forces Sergeant, Cassie combines her father's speed and agility with mother's affinity for weapons.
Erron Black – another of Kotal Kahn's warriors and gunslinger from the Old West. Erron Black uses his skill with revolvers with deadly precision.
Jacqui Briggs – Cassie's friend and member of Special Forces, Jacqui is the daughter of Jax, former partner of Sonya Blade. In combat, she uses a pair of electronic gauntlets to enhance her kickboxing skills and fire plasma blasts.
Johnny Cage – a former action movie star and husband of Sonya Blade. Raised by cult aiming to breed gods, Johnny possesses some supernatural powers, such as energy shield, enhancing his natural fighting skills.
Kitana – princess of Edenia and stepdaughter of Shao Khan. Once loyal, she betrayed the Emperor and joined forces with Liu Kang to stop him. She fights using bladed fans, which work perfectly on both short and long distance.
Kotal Kahn – new Emperor of Outworld, originating from the realm of Osh-Tekk. Unlike previous Emperors he is not interested in conquering, only maintaining a strong position in his own realm.
Kung Lao and Liu Kang – coming from the same line of Shaolin warriors, Kung Lao, and his descendant, Liu Kang are fierce warriors and defenders of Earthrealm. Kung Lao's special technique is using his hat with a bladed edge as a thrown weapon. Liu Kang's power is connected to fire, which he can summon to aid him in combat.
Raiden – God of Thunder and protector of the Earthrealm, he became corrupted by the Jinsei Chamber. He uses the powers of lightning to stun and destroy his enemies.
Scorpion and Sub-Zero – two ninja warriors from rival clans. Scorpion is a hellish creature, seeking vengeance against those who destroyed his clans. His style relies on fire and the characteristic "scorpion" weapon. Sub-Zero's ice powers allow him to freeze opponents in place and shatter them to pieces. Both ninjas hold the distinction of appearing in every generation of MK games.
Reception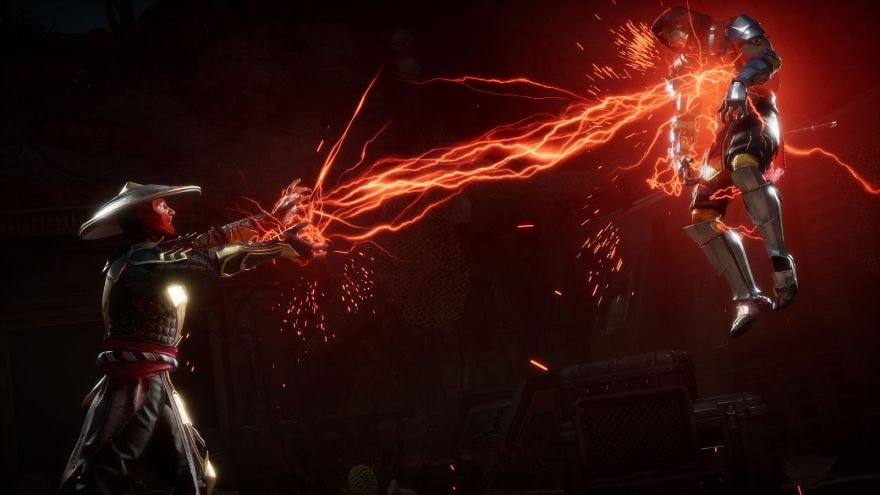 Early impressions of MK 11 were very positive. Critics were impressed with improvements made since MK X, some of which were influenced by Injustice 2. The game was praised by its gameplay and the special attacks such as the Krushing Blow feature. Gamers were also satisfied with the classic roster of the characters from the previous games.
Key features
Enter the fight for the fate of the Earth
15 playable characters including fan-favorites like Johnny Cage, Scorpion and Raiden
Test your might performing brutal finisher moves
Unreal Engine 3 graphics render gore with impressive detail
Customize your favorite character with the Gear system
Release date: 2019-04-23
System requirements
Below are the minimum and recommended system specifications for Mortal Kombat 11 Steam Key. Due to potential programming changes, the minimum system requirements for Mortal Kombat 11 Steam Key may change over time.
Minimal requirements
Processor

Intel Core i5-750, 2.66 GHz / AMD Phenom II X4 965, 3.4 GHz or AMD Ryzen™ 3 1200, 3.1 GHz

Graphics

NVIDIA® GeForce™ GTX 670 or NVIDIA® GeForce™ GTX 1050 / AMD® Radeon™ HD 7950 or AMD® Radeon™ R9 270

System

Intel Core i5-750, 2.66 GHz / AMD Phenom II X4 965, 3.4 GHz or AMD Ryzen™ 3 1200, 3.1 GHz

Other

directx: Version 11
Recommended requirements
Processor

Intel Core i3-2100, 3.10 GHz / AMD FX-6300, 3.5 GHz or AMD Ryzen™ 5 1400, 3.2 GHz

Graphics

NVIDIA® GeForce™ GTX 780 or NVIDIA® GeForce™ GTX 1060-6GB / AMD® Radeon™ R9 290 or RX 570

Memory

8 GB RAM

System

64-bit Windows 7 / Windows 10
Languages
Portugese-Brasil, Chinese, German, Spanish, French, Italian, Polish, Russian, English, Arabic