Impeka Creative Multi-Purpose WordPress Theme
Still looking for answers, but we don't care anymore how they prefer to call it. For us, it will always be the STEP-WISE PATH TO IMPECCABILITY.
We are thankful only to our amazing customers and their support. Indeed, we have the best customers in the world. Visit the demo here.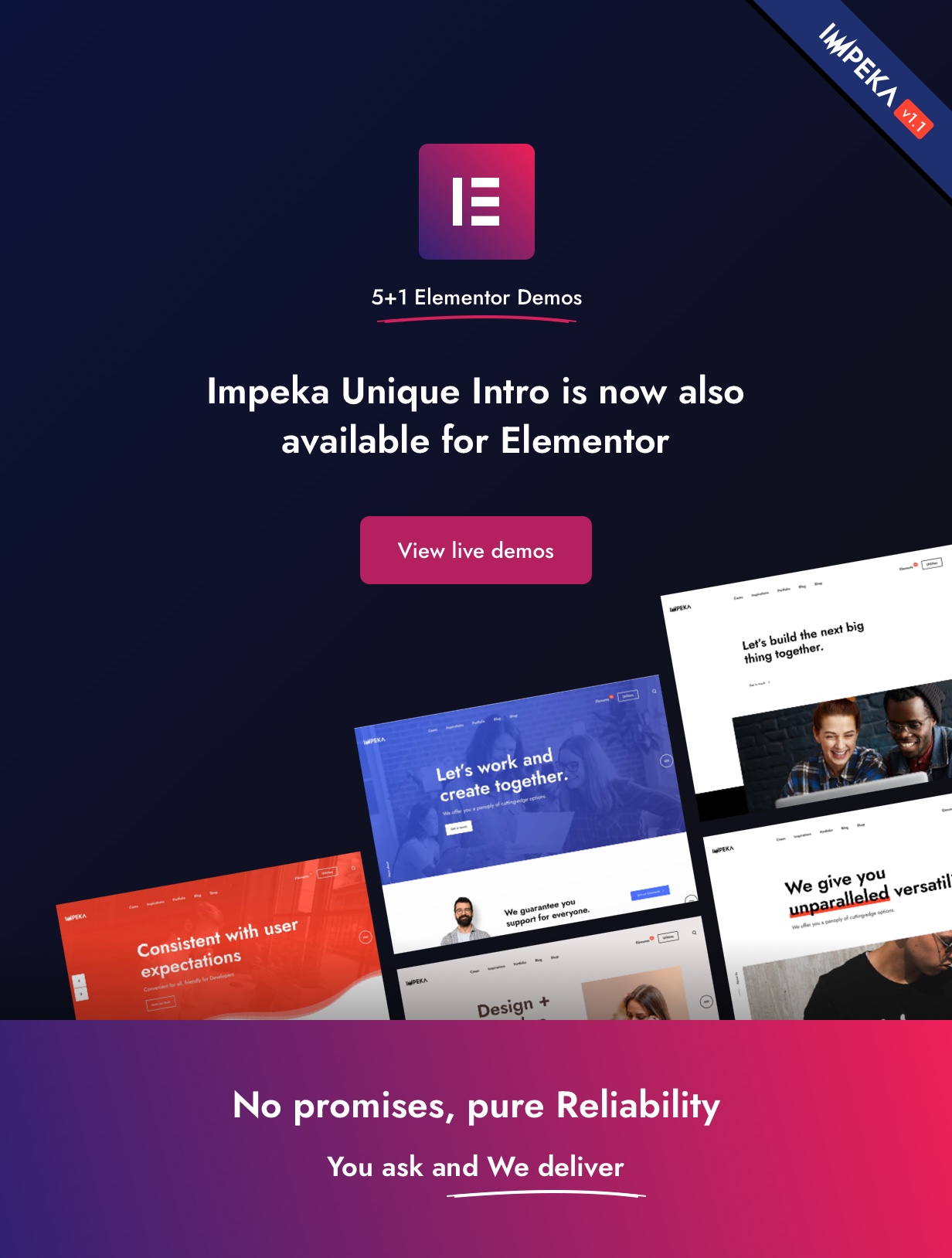 Contactez-nous pour avoir plus d'informations.