Guild Wars 2: Path of Fire
Product description
Being the second expansion for the award-winning MMORPG game, Guild Wars 2: Path of Fire takes the players straight into the Elon kingdom and its Crystal Desert. Will you be able to stop the victorious march of Balthazar and its darkling army?
Take command of the brave heroes and thwart Balthazar's plans
Taking place after the events from the Heart of Thorns, the next DLC moves the player onto the sandy terrains of Crystal Desert.
As "The Commander", you will lead a group of heroes to prevent Balthazar—the mighty god of war—from killing Kralkatorrik, an elder dragon responsible for keeping equilibrium in magic distribution throughout the world.
His death would have tragic effects for the whole world, ensuring the Balthazar's final victory. Save the very existence of Tyria and restore peace to the threatened citizens.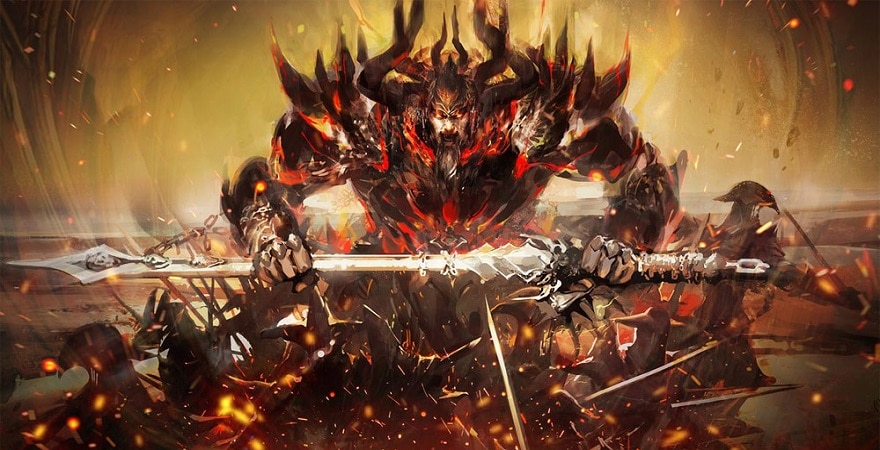 Explore the forgotten land
Discover vast, open-world maps comprising desert plateaus, ancient temples and ruins, as well as beautiful oases, all imbued with magic. Uncover the secrets of Tyria's history, and explore the fate of the Elonian people's silence.
In creating 5 new areas to discover, the ArenaNet studio set the bar high, creating a world surpassing all previous titles.
Make the best use of mounts, your the best way to get to travel across the world of Tyria.
Traversing the desert on their backs can be a thrilling experience, as each mount has its own dynamic and style of movement, which allow them to reach places that others cannot.
Meet Raptors, which are hardy and swift, Skimmers inhabiting the Elon River, majestic Griffons, and of course charming, very lively and bouncy Springers.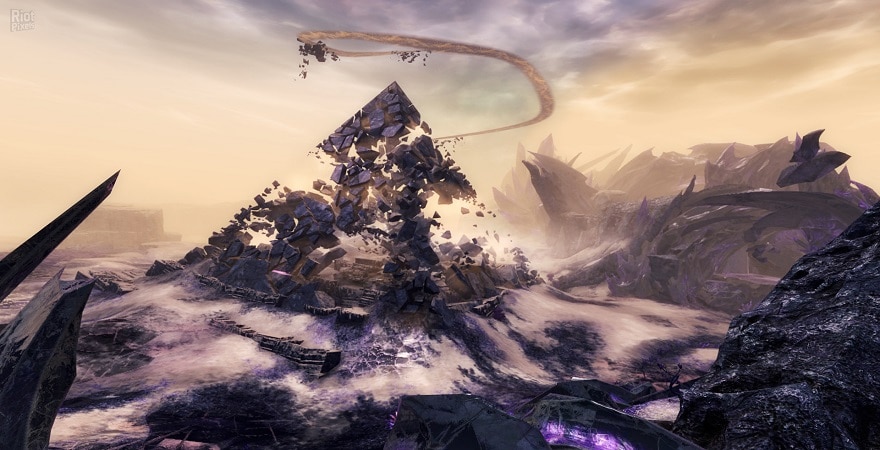 Develop your virtual alter-ego
Check out the endgame character development, which will help you improve the skills you need. Customize your character by choosing their skills and appearance. Aim for perfection in each profession.
With a set of nine new elite specializations, the game does not have to end on the 80th level. Test out new sets of armors, weapons and costumes.
All to help you create your perfect virtual alter-ego.
Guild Wars 2: Path of Fire also features new bosses to challenge, making its gameplay even more engaging.
The expanded variety of playstyles, weapons available and traits to choose provide multiple options to play your own way.
Key features
Guild Wars 2: Path of Fire has been released only on PC. The expansion requires the basic version of the game to work properly.
Lead your allies in the war against the villain god Balthazar
Explore vast new environments, comprising vibrantly designed deserts, ruins, temples and oases
Tame mounts which will redefine the way you traverse the world
Decide which elite specialization suits you best, choosing from engineers, guardians, thieves, warriors, and many others
Collect fabulous rewards, upgrade your armor, and get weapon skins
Test your skills in new challenging boss events
Guild Wars 2: Path of Fire Deluxe Edition Include:
Guild Wars 2: Path of Fire
Free Guild Wars 2: Heart of Thorns
Living World: The Icebrood Saga
Max-Level Boost
Additional Character Slot
Identity Repair Kit
Sunspear Outfit
Lily of the Elon Permanent Pass
Release date: 2017-09-22
Languages
English, German, Spanish, French, Italian