Football Manager 2022 Steam Key
Among many football simulators, Football Manager 2022 shines with many new features and game upgrades from previous installments of the series, especially regarding gameplay.
Data Hub
To plan ahead your tactics and development move, you'll require information. One of the many new features in Football Manager 2022 is Data Hub that will allow you to browse through many metrics and statistics, much like the biggest and the best real-life clubs do. You'll be able to gather the data based on your performance, as well as how the data regarding how opposing teams react to your tactics. All spreadsheets and heat maps are presented in a clear, easy-to navigate-manner. Use all of that information to your advantage and make better tactical and development decisions!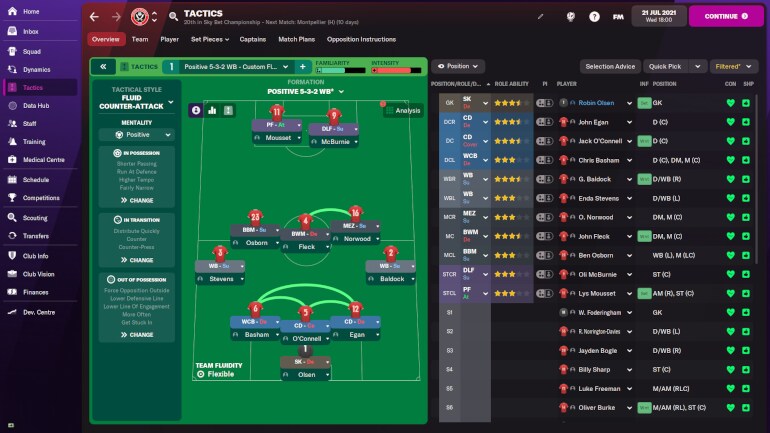 Deadline Day
FM22 also introduces Deadline Day to replicate the tension and unpredictability of the climax of the transfer window, so you can immerse yourself in all, better or worse, aspects of football management. However, you don't need to fear as the game's interface will clearly show you all elements such as player offers, agent negotiations and various transfer news. It will challenge your ability to make quick decisions and make the success all the sweeter if you'll manage to land on top.
Staff Meetings
You're not alone in your grand quest to lead your team to fame and success. Your backroom staff members are ready to aid you in your endeavors. Work and cooperate with them to create a truly synchronized club. Meetings with your inner circle about things like coaching, recruitment, player development and staffing will allow you to organize your team to the best of your abilities and achieve peak performance.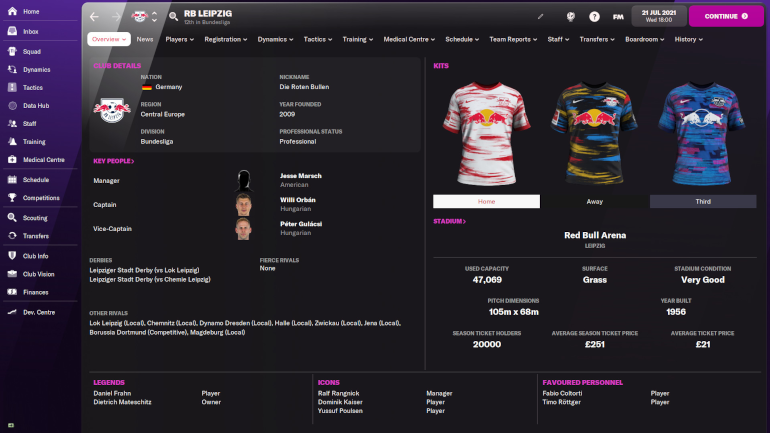 Authentic animations
On-pitch action has never been so good. Thanks to the new animation system, the players and the ball move more naturally, so you can better immerse yourself in the game. The AI has also been improved and now allows players to make better decisions on the field. You can also witness the tactical invention of the last few seasons, a Wide Centre Back role, in action. It will offer new tactical possibilities, especially for people who favor the three-at-the-back playstyle.
Football Manager 2022 – the best version so far
FM2022 has been receiving mostly positive reviews on Steam. Players are praising it for many new features while maintaining the fun core of the game. The most popular sports manager simulator in gaming once again proved to be superior in comparison with its rivals. Players can enjoy playing as coaches of top clubs from La Liga, Premier League or Serie A, or take lower league or exotic country club and take them to the glory in UEFA Champions League or Europa League.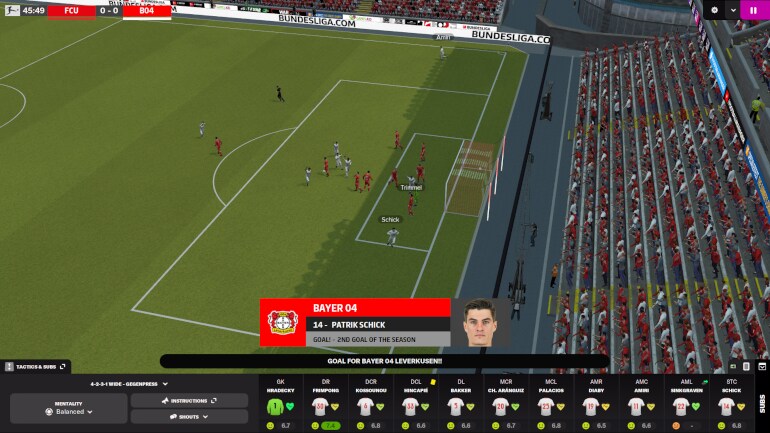 Key features
New Data Hub system that allows players to gather information on their performance and use it to make better decisions
Database that includes over 500,000 real players from all around the world
123 leading football leagues
Deadline Day system that raises tension and simulates the climax of the transfer window
Backroom staff meetings that help players organise their team more effectively
Realistic and improved animations of player movement and dribbling